:: ABOUT PURPLE PEOPLE ::
Purple People Entertainment Pvt. Ltd. is a sports, entertainment and event management company established in the year 2009.
Our Mission
Our mission is to create innovative milestone Event properties to entertain and educate in the fields of sports, culture and corporate recreation and to provide sport stars/celebrities optimum exposure commercially.
Our Expertise
Events of various natures and representation of the commercial and professional interests of sportspersons and celebrities:
Purple People offers a wide range of event solutions, ranging from organizing and managing such events to offering consultancy services in helping manage the same in a smooth and efficient manner.
Personal and direct approach to athlete/celebrity management resulting in maximising commercial opportunities leaving them to concentrate on what they are good at.
We provide assistance to clients to enable them to attain the highest possible level of success and to maximize their financial earnings.
A full range of client services is provided including sponsorship, endorsements, appearances, image rights, legal representation.
THE DIRECTORS
YUDHAJIT DUTTA (Managing Director)
Yudhajit Dutta a very prominent and familiar face in the field of Sports marketing in India over the last 7 years. Starting of his career with Gameplan, a Sports Management Company based in Kolkata, this Kolkata boy has come a long way since.
In 2008 he formed a company with which he gave Kolkata its first fashion week in the form 'Kolkata Fashion Week'. He also started an inter school cricket tournament there.
Purple People which was formed 2009 was the brain child of Yudhajit Dutta and Pranay Dhelia.
Specializing in the field of Sports Marketing, Athlete Representation, Brand Management and Event Management, Yudhajit has successfully managed ace cricketer and current Indian Captain Mahendra Singh Dhoni over the years. Other cricketers Yudhajit has managed and worked closely with are Gautam Gambhir, M.Vijay , Subramaniam Badrinath, Rohit Sharma, Piyush Chawla, Ricky Ponting, Munaf Patel, JP Yadav and many more international and national cricketers. In IPL 1 he was the manager of Kolkata Knight Riders. In IPL 2 he joined Chennai Super Kings as their Chief Marketing Officer.
Over the years he has been experienced in conducting international tournaments which include India tour of Zimbabwe' 05, India – Australia – Pakistan tri series in Holland and many more.
Yudi (as he is commonly known) has managed to create a space for himself and his company by successfully doing fashion events and 3 fashion weeks and a 7 city fashion tour in this space of time as well.
PRANAY DHELIA (Finance Director)
Pranay Dhelia is the Finance Director of Purple People. It was his love for sports, especially cricket, that led to him and Yudhajit collaborating to form Purple People Entertainment Pvt Ltd.
Known widely in the financial sector of Kolkata, Pranay looks after the corporate tie-ups for Purple People and aims at taking the company public some day.
:: Gallery ::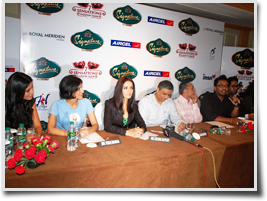 :: Our Presence ::
Kolkata
Contact: 033 30526802-06
Mumbai
Contact: 022 42232700
info@ppeople.in
Delhi
Contact: 0124 2350235
info@ppeople.in
Bangalore
Contact: 080 40953709
info@ppeople.in
:: Services ::
Athlete Representation
Brand Management
Event Management
Consulatancy & Marketing
Syndication Columns
:: Follow us on ::